"Prior to working with Konnie, I could not walk my Pit Bull/Shar Pei mix down the street without him dragging me the entire time.  I also could not bring him anywhere due to his aggression toward people and other animals.  Fast-forward three months later and I can't believe the change in my dog.  I can walk him for miles and he stays right next to me, no pulling.  I can take him out in public and he pays attention to me, not other people or animals.  I have a completely new relationship with my dog.  I've even had multiple people stop and tell me what a well behaved dog I have!  What is even better than the quick success we've had with his behavior is I now have the tools where I feel confident that I can handle Tank in any situation that I may encounter in the future." -- Chris O'Neill

Click HERE to contact us!


Want to hear about how we've helped others?

Read the testimonials below!

"I have known Konnie for over 9 years. I attended one k9 handler class and from that point I knew she was my yoda. I received my boy K9 Kenai in 2008. At the time he was 11 months old. I used all of my knowledge received from watching and learning from other handlers.  It was an uphill challenge from day one with Kenai. His drive and commitment was never a problem, the problem was the handler.  Konnie was able to convince me that I should leave Kenai with her. I finally agreed, and that was the best move I made.  After one week Konnie advised me that I could return and pick Kenai up. That's right, one week later! Upon my return and to my amazement Kenai was a totally different dog.  Konnie introduced me to a brand new dog and showed how to handle dogs with intense drive and focus. Konnie was able to show me how to use the drive and channel it to an amazing disaster search and rescue dog. I was able to pass susar K9 Type 2 Certification test within weeks after returning.  K9 Kenai and I have been on deployments and Kenai has performed very well under pressure.   Konnie is still my contact for any issues that may arise and problems I have.  Konnie Hein is truly knowledgeable in K9 behavior, problems and solutions.   Her personality makes training easy on handler and enjoyable for both k9 and partner. Thank you!" --Robert Hickson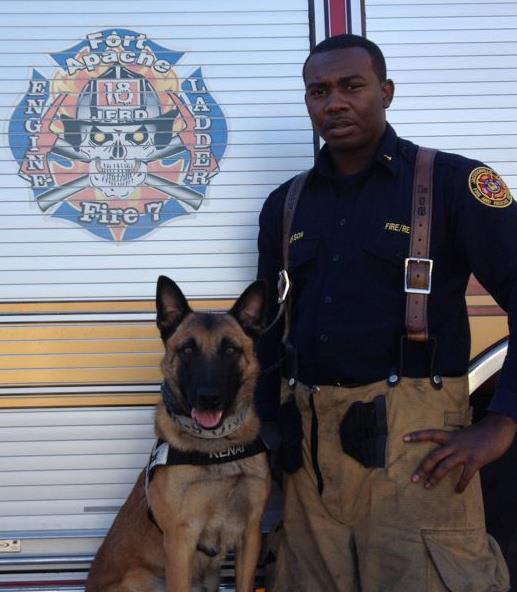 Photo of "Tank" at a nearby hiking spot

"Sophia is doing much better thanks to you! 

...

No accidents outside the crate since you were here!  Margaret is having a lot of fun training her.  She has definitely got sit and stay down pat. She no longer bolts for the door, but will wait until we say "free".     

...

All  in all, she seems more calm, now that she knows clearly what we expect.  I am very grateful for your help."  --Sczcygiel Family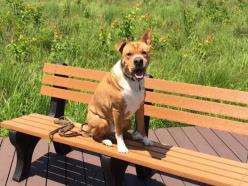 "We recently completed a 6 session course with Konnie to help us with  our adopted 100 lb pit-mastiff mix Zeus. She taught us how to train him by rewarding good behaviors and correcting bad behaviors. At the onset we wanted helped to gain physical control over our dog who had previously attacked other dogs and was a danger to the safety of people he did not know.  While we achieved our expectations in terms of gaining physical control over him (walks nicely on a leash, comes when called, goes to his bed when commanded to do so, etc) it was the unexpected changes to behavior that we are most impressed with. He is SO much calmer now we cannot believe it. His random barking at the front door has stopped, he calms quickly after hearing the doorbell, and he makes friends with new people in just a few minutes (previously required many hours or days to accomplish this). In short, we highly recommend Konnie to anyone in need of training for their dog." -- Andy Brusoe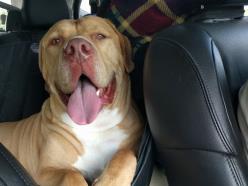 "Zeus" looking super happy!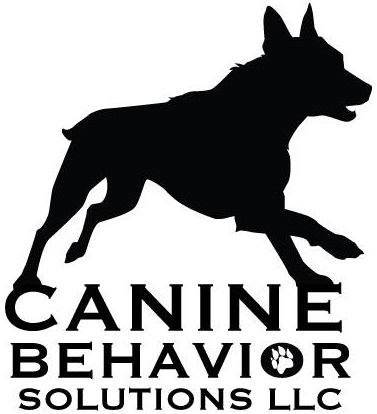 "Konnie is an unbelievably kind person and an amazing dog trainer. She breaks down dog behavior and relates behaviors in a way that makes it understandable how to obtain the behavior you want from your dog. After four sessions, I felt more confident handling my 5 month old standard poodle puppy. If you want an effective and compassionate dog trainer, hire Konnie!" -- Janice Yorke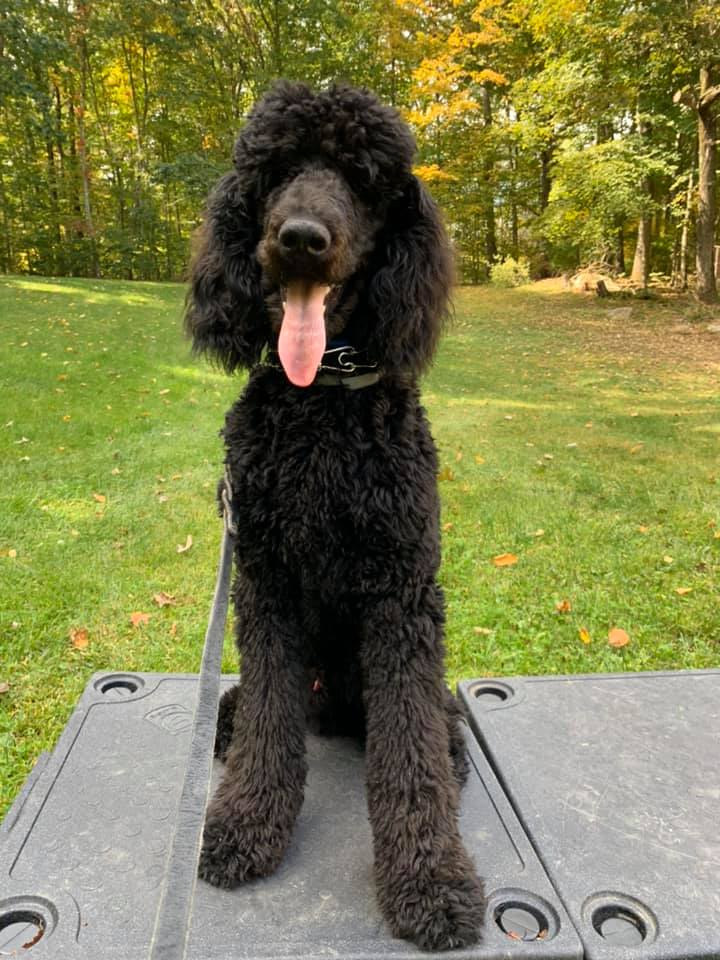 "After years of Labrador retrievers that we were able to train ourselves, we finally got a new guy (a wheaten/poodle mix) who was just beyond our control. After two weeks with Konnie at Canine Behavior Solutions he came home the sweet puppy we hoped we were getting. To say she exceeded our expectations is the understatement of a lifetime. Our family is grateful beyond words and couldn't possibly recommend anyone higher." -- Tommy Wyatt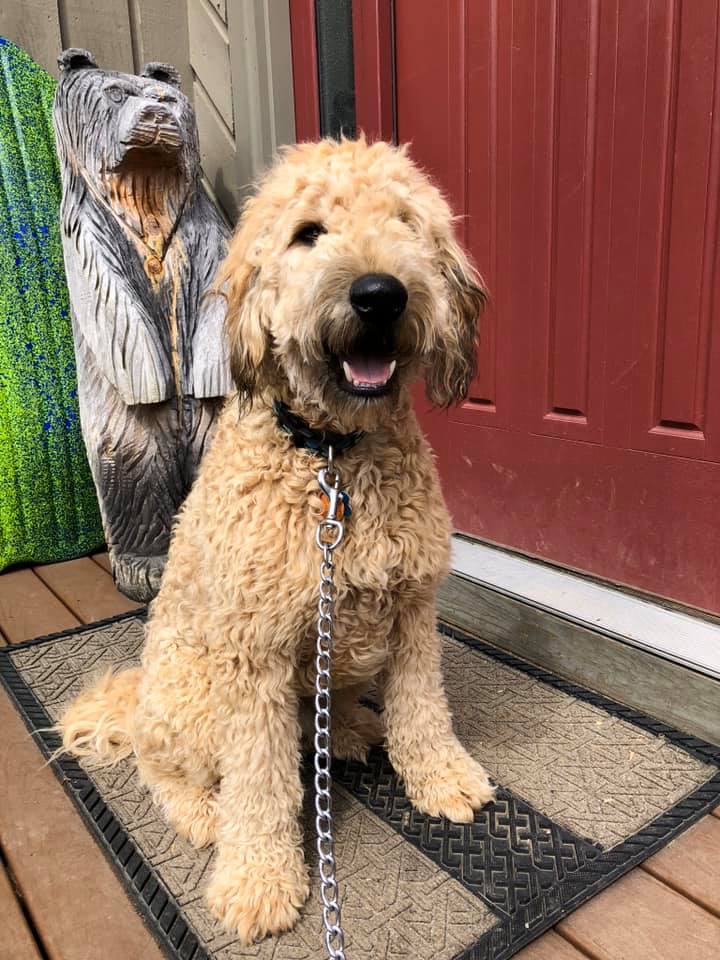 "Konnie is the most patient, respectful, and knowledgeable dog trainer one could imagine. She has helped shape our rambunctious golden retriever puppy into an extremely well behaved pet for life. We used to have problems with resource guarding, pulling while walking, and self control. No longer. Konnie took the time to answer any and every question we had. We cannot thank her enough!" -- Victoria Bee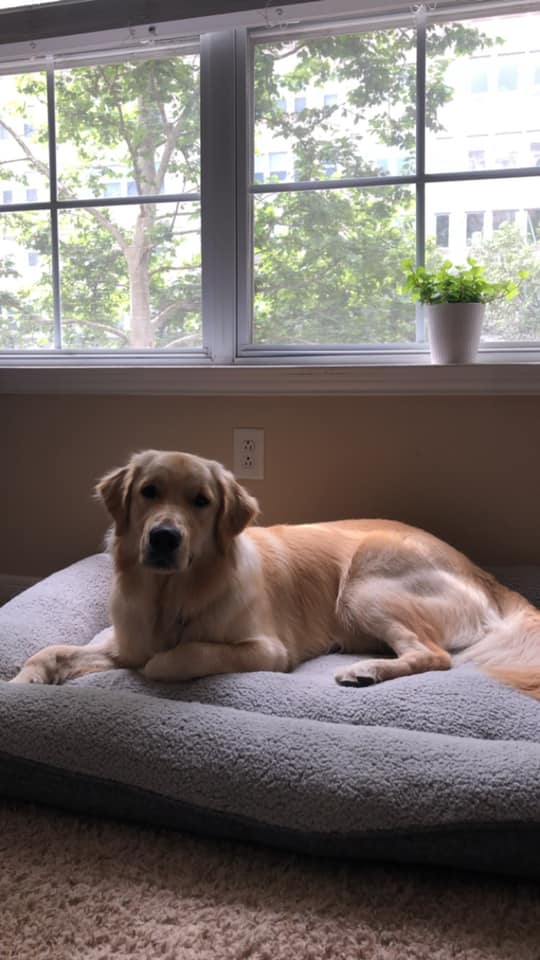 Moose resting calmly at home