Meet Your Trainer

People ask us all the time, "How did you get your dog to DO THAT?!" We also hear, "I just love your dogs, they are so well behaved!"

This isn't by accident! It's training! And you can have the same results. Benefit from our years of experience by calling today to learn more about our
services
.
About me, Konnie Hein...

I have been training dogs professionally for nearly 20 years, and have trained hundreds of dogs to be enjoyable, well-behaved companions. I love dogs. I enjoy teaching. And, I want you to have the best relationship possible with your dog!

My extensive experience training search and rescue dogs and their handlers has taught me how to get results in the most difficult and distracting of circumstances. I even developed a specialized training method for disaster search dogs that is used worldwide!

I also train and compete in one of the most difficult international canine sports. Click
HERE
to see a video of me and one of my dogs competing in French Ringsport. My participation in these venues allows me to network with some of the world's best trainers and remain current with modern training techniques.
I have been a guest on Lauren Collier's "Pet Talk" show multiple times, was featured in Greenwich Magazine, and have presented my training techniques at the PennVet Working Dog Conference.

This diverse background in real-world and sport performance canines has made me a well-rounded trainer with an extensive knowlege of many training methods. I'd love to apply this knowledge to your situation in order to create a well-mannered and enjoyable canine family member.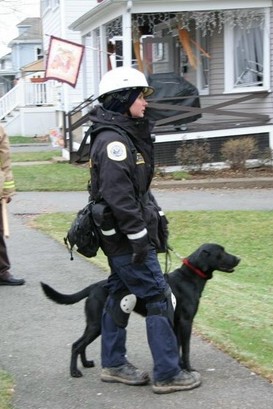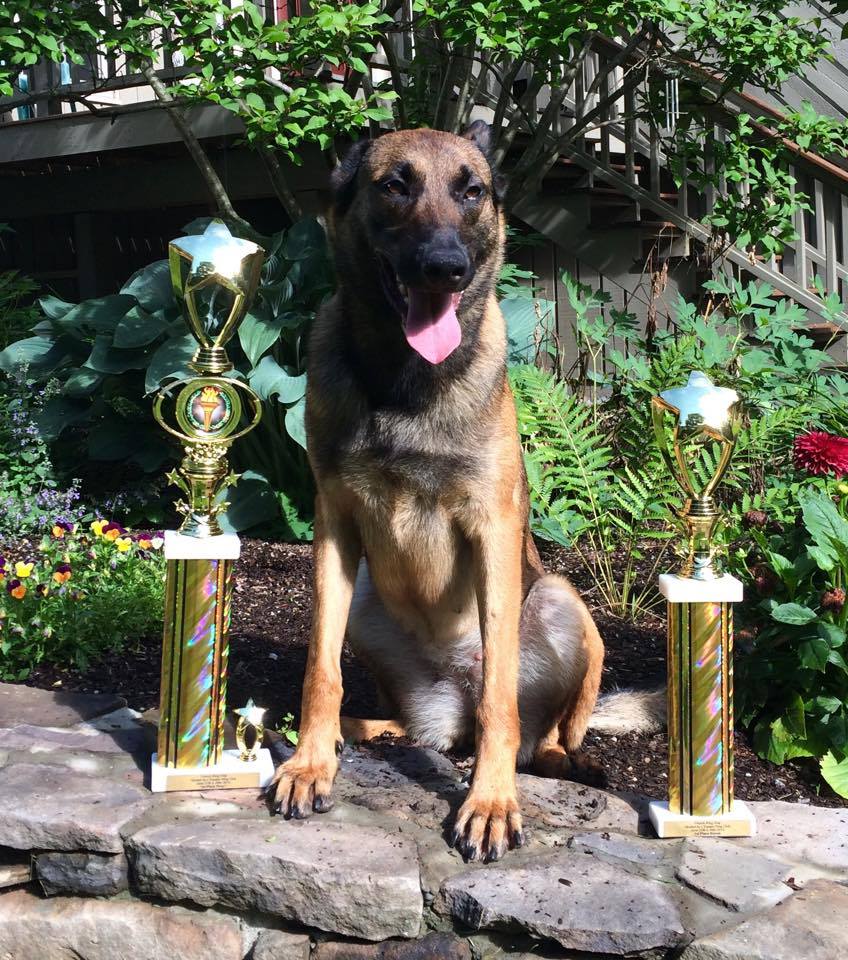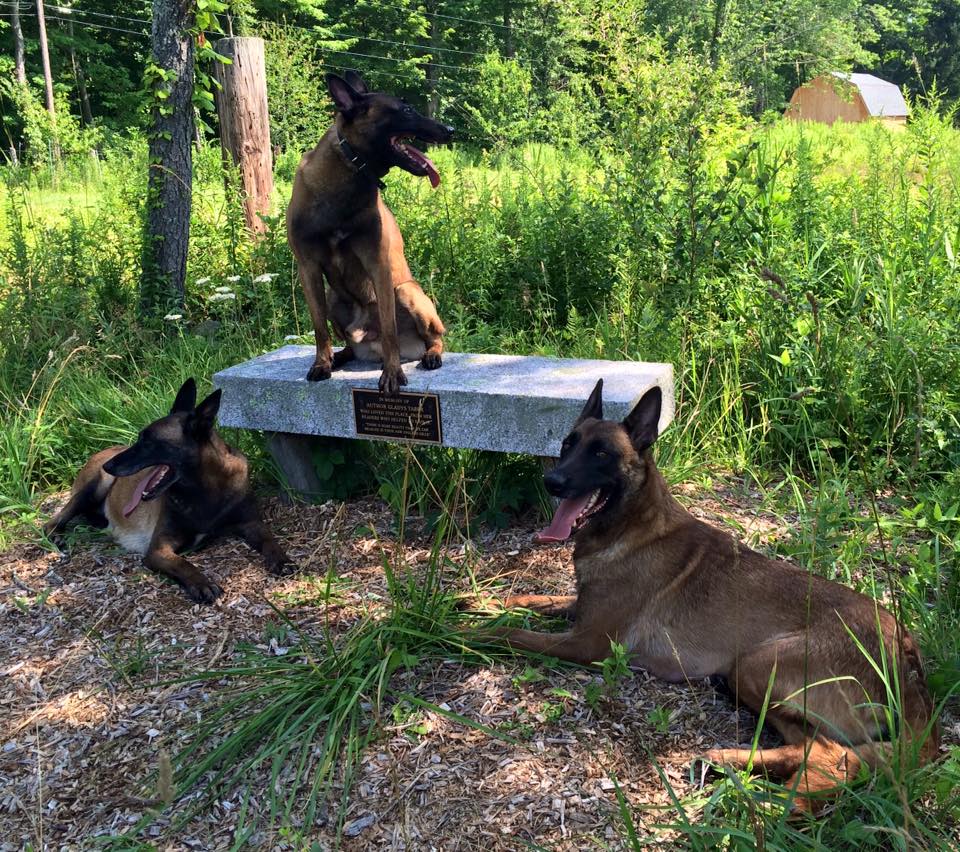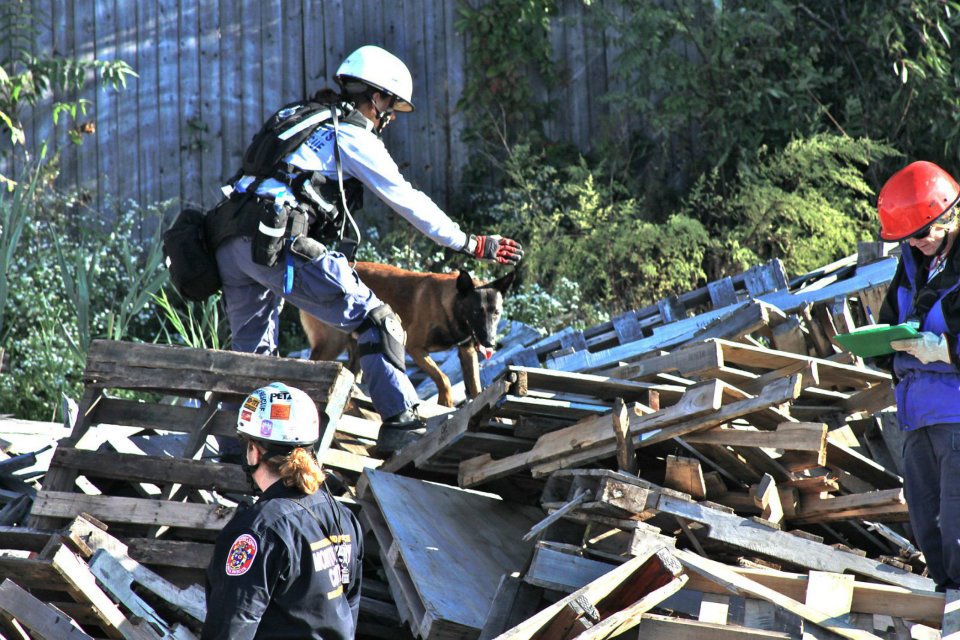 Click HERE to contact us!

Konnie and her FEMA Certified Disaster Search Dog "Hero" on deployment

Konnie and her FEMA Certified Disaster Search Dog "Juice" at a certification evaluation

Konnie's dog "Ember" posing with her trophies from her first place finishes in Brevet and Ring 1 of a French Ringsport trial.

Konnie's dogs Dita, Juice, and Cayenne all under a stay command at a nearby park.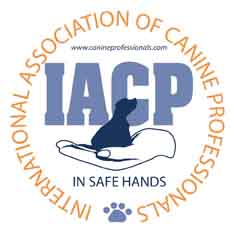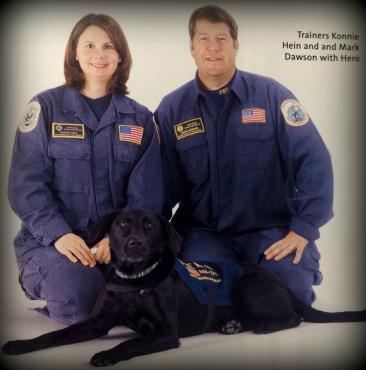 Photo from Greenwich Magazine

Konnie and her husband Mark with Konnie's FEMA certified dog Hero